ABOUT SEYMOUR MAIN STREET

Seymour Main Street is an official Indiana Main Street organization committed to planning, promoting and preserving Seymour, Indiana's historic downtown area.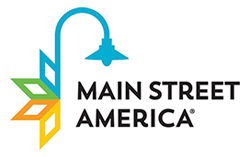 The National Main Street Center was established as a program of the National Trust for Historic Preservation in 1980 as a way to address the myriad issues facing older and historic downtowns during that time. Working with a nationwide network of coordinating programs and local communities, Main Street has helped over 2,000 communities across the country bring economic vitality back downtown, while celebrating their historic character, and bringing communities together.

Since 1985, the Indiana Main Street Program (IMS) has been helping communities revitalize the economy, appearance, and image of their downtown commercial districts using the National Main Street Center's successful Main Street Approach. Main Street is a comprehensive, incremental approach to revitalization built around a community's unique heritage and attributes. Using local resources and initiative, the state program helps communities develop and provides support for the implementation of their own strategies to stimulate long-term economic growth and pride in the heart of the communities' downtown or commercial core.
Thank you for visiting. We look forward to seeing you in downtown Seymour.
Shop, Dine and Join the Fun in Historic Downtown Seymour Indiana
Special Thanks to our 2023 Downtown Seymour Champions
& 2023 Downtown Seymour Promoters