WELCOME TO DOWNTOWN SEYMOUR INDIANA!
Welcome to Historic Downtown Seymour! As a Nationally Accredited Main Street program, Seymour Main Street is part of a statewide network of designated communities who share both a commitment to create high-quality places and to build stronger communities.
Stay up to date on SMS news and events by joining our newsletter subscriber list, follow us on Facebook and Instagram, and visit our Latest News tab. Make sure to select our Downtown Events & Attractions tab to view our Downtown Map and Events Calendar. Interested in supporting our local businesses? Visit our Downtown Deals tab to view some of the amazing deals our Historic Downtown retailers have in store for you today! Interested in Business Resources? Visit this tab to learn more about starting your business here in Historic Downtown Seymour, or to request Business Assistance through our various grant and loan programs.
Finally, join our Small Town with BIG dreams today! Simply click on the button below to become a member of Seymour Main Street and join our efforts of promoting, preserving, and protecting downtown Seymour.
---

Christmas on Chestnut - Saturday December 9th
Time: 1:00 – 4:00 PM
Looking for a fun-filled holiday event for the whole family? Join Seymour Main Street in Historic Downtown Seymour on Saturday, December 9th from 1:00 – 4:00pm, for Seymour Main Street's first annual children's sip n' stroll event, Christmas on Chestnut!
Participants can expect to enjoy family friendly activities such as story-time, ornament decorating, a Cookie and Hot Chocolate pit stop, and Pictures with Sammy Saver and Santa!
Don't miss out on what is sure to become a cherished community tradition! Mark your calendars for Saturday, December 9th from 1:00 – 4:00pm and we'll see you there!

A very special thank you to our sponsors!
Santa Claus Sponsor
Mrs. Claus Sponsors
Rudolph Sponsor
---
Jingle All The Way 5K - December 16th

The Nice List
Santa's Helpers
Rudolph's Racers
Shop, Dine and Join the Fun in Historic Downtown Seymour Indiana
Special Thanks to our 2023 Downtown Champions
& Downtown Seymour Promoter Members
Seymour Main Street is a Main Street America™ Accredited program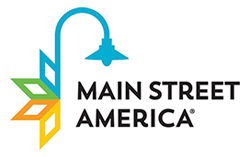 As a Main Street America AffiliateTM, Seymour Main Street is part of a national network of more than 1,200 neighborhoods and communities who share both a commitment to creating high-quality places and to building stronger communities through preservation-based economic development.