LATEST SEYMOUR MAIN STREET NEWS

Ghouls & Goblets 6th Annual Sip'n Stroll Event
Join Seymour Main Street on Friday, October the 13th for our 6th Annual Ghouls and Goblets Sip 'n Stroll event in Historic Downtown Seymour!
Come and enjoy fang-tastic beverage samples from nine (9) Indiana Wineries and Breweries including Seymour Brewing Company, Chateau de Pique, Hard Truth, Holtkamp Winery, Mallow Run Winery, Country Boy Brewing, Bloomington Brewing Company, Knights of Columbus, and Schwatzer's German Restaurant! Vendors will be selling packaged products as well as beverages by the glass! Spooky stories and ghoulish tales will be told to participants who dare to listen, every half hour!
The event will take place on Friday, October 13 th from 6:00 – 9:00 PM, and tickets for this event are $20.00. Each ticket holder will receive a commemorative goblet for complimentary tastings and a map of locations for stories and drinks. Each ticket holder must check in between 5:30 and 7:00 PM at the Seymour Museum Center of Indiana located at 220 N. Chestnut Street to receive their wrist bracelet, goblet, and map. A portion of our tickets will be sold at the door, but only participants who purchased a ticket online before the event will be guaranteed a commemorative goblet!

You don't want to miss out on the frightful fun, grab your tickets before they disappear like ghosts in the night!
This event is for 21+ only.
Thank you to our Ghouls & Goblets Signature Sponsor Roger Wessel – Berkshire Hathaway!

Seymour natives' part of Mellencamp tribute band performing at City Jam.
Courtesy of The author is Zach Spicer, and The Tribune.
A couple of John Mellencamp tribute bands run through the Seymour native's hit songs during their shows.
The American Fools Band plays the hits, too, but one thing that makes its shows unique is delving into some of the songs from Mellencamp's early albums.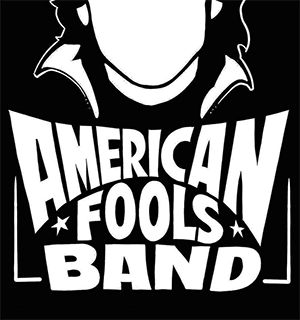 "We play mostly the hits because that's stuff people know, that's stuff they want to hear. We're going to give the people what they want," Seymour native Brian McKenna said. "But the magic is in the Larry Crane years. The guitars are all very Rolling Stones-based, and I didn't even get into that until I started learning how to play that, especially the first five (albums), 'John Cougar' all the way through the 'Scarecrow' album."
Mellencamp doesn't typically play those early songs during concerts, McKenna said.
"We do, and it's great to see the diehard Coug fans out here when you bust into like 'Sugar Marie' and they are like, 'Holy moly!'" he said. "It's really cool. That's the stuff I like is that early stuff."
The American Fools Band formed a couple of years ago, and if you haven't had a chance to attend a show yet, you're in luck.
They are this month's act for Seymour Main Street's summer concert series, City Jam, on Thursday night. The free show will go from 6:30 to 8 p.m. at Crossroads Community Park, 101 E. Tipton St., Seymour. Food and drinks will be available for purchase starting at 6 p.m., and series sponsors will have booths set up.
With McKenna and the band's drummer, Jason Stahl, both being from Seymour and Mellencamp being from that same small town, this show is extra special.
"It is very cool because I like giving back to the community as much as I can, and I don't get back there as often as I should," said McKenna, who plays guitar in the band and has lived in Indianapolis since 1990. "I still have some great friends there. My best friend from school is down there. We still talk a couple times a week and try to see each other maybe once every two months. … I hope I get to see a bunch of old friends."
Stahl, who has lived in Nashville since 2014, said he also is looking forward to seeing friends and faces he recognizes.
"We're very excited. At the same time, we better be on our A game," he said. "That's really how we look at it. It doesn't get any more historically or in the moment than that."
McKenna reached out to Seymour Main Street Executive Director Bri Roll a year ago about being part of City Jam, and he was glad the band was chosen to be featured.
"I know I speak for my other Seymourian when I say this is an honor to us to be able to come down there and present a great show that's well-rehearsed and provide this entertainment to the people that we grew up with," he said.
"Even more than that, the people we admired growing up — a bunch of the schoolteachers that we had … our coaches and just music teachers — this is us showing them thank you," he said. "I hope people come out and see it because we're incredibly grateful for the opportunity to be able to play, especially in our hometown."
McKenna graduated from Seymour High School in 1986, and Stahl followed in 1990.
They had been talking off and on in recent years about forming a Mellencamp tribute band. Both were involved in the Indianapolis music scene, so that's how they initially put the band together.
"We pulled from people that we knew and pieced the band together and just started practicing for many months until we figured out what it needed and so forth," Stahl said.
Due to some health issues, the original lead singer had to bow out, so Danny Isaacs is now in that role and also plays guitar. Other guitarists are McKenna and Adam Siddiqui, Bryan Chrisman is on bass, Stahl is on drums, Jeff Morris plays keys and percussion and provides backing vocals, Emma King plays fiddle and does backing vocals and her sister, Ella King, plays banjo and accordion and does backing vocals.
"The lineup we have now is super strong, and it should be a good time," McKenna said. "I'm blessed to be around this group of musicians."
He and Stahl both have high praise for the King sisters, who grew up in a family of musicians.
"These two girls just floored me," McKenna said. "They are so talented. They actually get a spot in the second set where it's just those two. It's absolutely precious and amazing at the same time."
Stahl said their harmonies are impeccable.
"Having the real fiddle in there, we're able to go back and recreate some of those unique arrangements that John had for his live shows," he said. "There's a bridge in 'Small Town' that we do that is just like John did it back in 1990 and he hasn't done it since, so those people that really love that time period are really going to appreciate some of the little things that we've got in the show."
So what's the key to doing Mellencamp songs well? Stahl said really listening is important.
"It's more than just playing the notes and so forth," he said. "John is always brilliant in his arrangements. They are totally unique, and we talk to other musicians that end up having to play his stuff, they are like, 'You never realize how intricate and complicated some of the stuff that he has put together is until you actually have to play it.' Just really listening to it, taking it apart and doing your absolute best to try to recreate that sound, it's not easy. It takes a lot of time."
Growing up listening to Mellencamp's music, Stahl said it's special to have a chance to play it live.
"There's a depth to it because at that point in time, he was really touching sensitive topics and real-world issues that were going on and really forgotten about, and a lot of those were just right in our backyard," he said. "Before social media and everything, music was the way to convey and get that stuff across."
Stahl recalled he and his dad visiting the studio when Mellencamp recorded "Lonely Ol' Night."
"To be able to actually play that now, it's full circle, surreal," he said. "A lot of special memories with all of that music. When you're a young kid and you don't have cable television, you're listening to records all the time. I burned 'Uh-Huh' and 'Scarecrow' out, so to play all those live now, it's so much fun."
McKenna said he was really inspired by what Mellencamp and Crane were doing before they were well-known. He remembers seeing them perform "I Need a Lover" on "American Bandstand."
"These guys were out there actually doing it before I knew they were famous. They were just regular dudes. They were just my buddy's older brothers and his friends," he said. "Then once I saw (their success), I was like, 'Man, that's inspiring.' That made me feel like anybody can do it. If they can do it, why can't I play? I've always thought it was great that they gave everybody in that town a bunch of inspiration for music and everything and the arts."
Stahl said Mellencamp has always surrounded himself with great musicians, too.
"I've talked to a bunch of guys in his band, and before they go on tour, they will practice for almost a full year, like six months to eight months, nine months of five to six days a week eight-hour days," he said. "That's why he has always been known for having just the most incredibly tight and polished band ever. He works those guys, and they respond, just a lot of creativity in the live shows."
The only other show planned this year for the American Fools Band is Sept. 9 at Brown County Playhouse in Nashville.
"It's more of an indoor listening venue, so we're excited about that," Stahl said. "Once you get past the historic façade, the front of it opens up into a massive place. It's a 400-seat, sunken-down, walk-down-to-the-stage venue with kind of a horseshoe audience, so the stage protrudes out a little bit. It's really unique."

Dancing with the Seymour Stars Lineup Announced


Dancing with the Seymour Stars is back for its 10th year to benefit Seymour Main Street and the Boys & Girls Club of Seymour.
This charity event, which benefits both of these nonprofit organizations, will feature seven couples performing a choreographed routine to a song of their choice.
Once each couple has performed, the audience will then cast their votes for their favorite Seymour Stars via cash, check or credit card.
The pair receiving the highest number of votes will be declared the winner for 2023.
Starting Tuesday, online votes may be cast for a favorite couple at seymourmainstreet.org.
The 2023 Dancing with the Seymour Stars lineup is Elmer Velasquez and Nancy Rendon, Daniel Luecke and Emily Mowery, Tom Gray and Randall Rust, Shawn Charlton and Kelly Trask, Allen and Jill Mikles, Ed and Amy Kriz and Colin Smith and Michelle Stephens.
The event will occur Sept. 23 at Celebrations, 357 Tanger Blvd., Suite 101, at Shops at Seymour. The matinee performance is a family-friendly event with light appetizers and additional beverages for purchase. Doors will open at noon, and the performance will begin at 1 p.m. Tickets are $25 in advance or $30 at the door.
Tickets for the matinee are available to purchase starting Tuesday online at seymourmainstreet.org, by calling and/or visiting the Boys and Girls Club of Seymour or by visiting First Financial Bank in Seymour.
The evening performance is sold out. Sponsors and guests of the evening event can expect the doors to open at 6 p.m. with the performance beginning at 7 p.m.
Source - The Tribune / Erika Malone
2023 Dancing with the Seymour Stars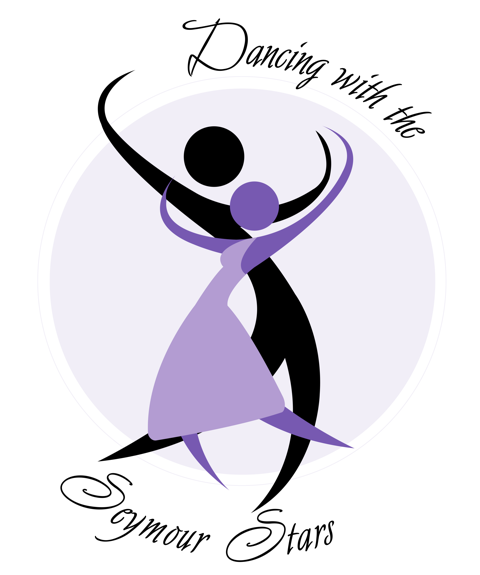 Donate now to this fun charity event, which benefits both Seymour Main Street and the Boys & Girls Club of Seymour!
Dancing with the Seymour Stars 2023 will feature seven couples who will perform a choreographed routine to a song of their choice on the day of the event. Once each couple has performed, the audience will then cast votes for their favorite Seymour Stars via cash, check, or credit card. The pair who receives the highest number of votes will be declared the winner for 2023! As a bonus, a fan favorite runner up couple will also be determined and announced.

Online votes can be cast for your favorite couple starting August 1st.

Elmer Velasquez & Nancy Rendon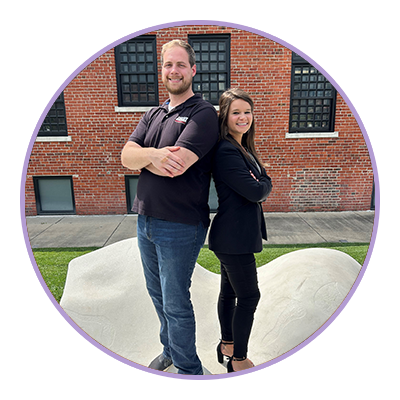 Daniel Luecke & Emily Mowery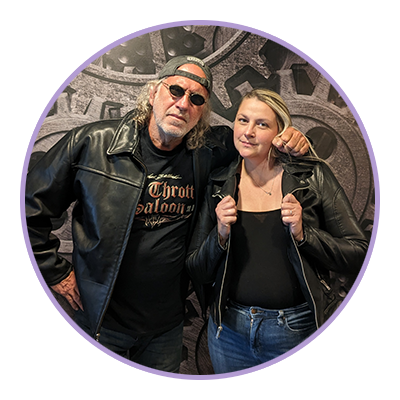 Tom Gray & Randall Rust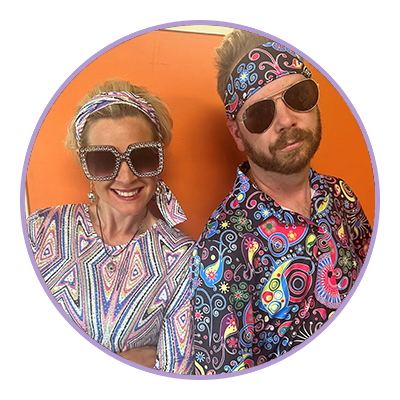 Kelly Trask & Shawn Charlton

Jill Mikles & Allen Mikles

Ed Kriz & Amy Gonzales

Colin Smith & Michelle Stephens
SMS Receives 2023 Main Street America Accreditation
May 2023
Seymour Main Street has been designated as an Accredited Main Street America™ program for meeting rigorous performance standards. Each year, Main Street America and its partners announce the list of Accredited programs to recognize their exceptional commitment to preservation-based economic development and community revitalization through the Main Street Approach™.
"We are very proud to acknowledge this year's 862 Accredited Main Street America programs, and their steadfast dedication to nurture economically and culturally vibrant downtown districts," said Hannah White, Interim President & CEO of Main Street America. "The increase in the size and impact of our network speaks volumes to the power of the Main Street movement to respond to the needs of local communities and drive innovative solutions."
In 2022, Main Street America programs generated $6.2 billion in local reinvestment, helped open 7,657 net new businesses, facilitated the creation of 29,174 net new jobs, catalyzed the rehabilitation of 10,688 historic buildings, and leveraged 1,528,535 volunteer hours. On average, for every dollar that a Main Street program spent to support their operations, it generated $24.07 of new investment back into their downtown communities.
Collectively, 2 million people live or work within the boundaries of designated Main Street America districts. An estimated workforce of 1.1 million people contributes their skills and expertise to advancing the missions of these historic downtowns and commercial corridors.
Seymour Main Street's performance is annually evaluated by Indiana Main Street which works in partnership with Main Street America to identify the local programs that meet rigorous national performance standards. To quality for Accreditation status, communities must meet a set of rigorous standards that include commitments to building grassroots revitalization programs, fostering strong public-private partnerships, nurturing economic opportunity for small businesses and entrepreneurs, and actively preserving historic places, spaces, and cultural assets.
"Refresh and refocus" were the areas of focus for 2022. Our Historic Downtown Seymour gained twelve (12) new businesses in 2022, while three (3) closed and two (2) relocated outside of the Downtown area. Downtown Seymour has four (4) additional buildings transforming to active spaces in 2023 and a reactivation of one (1) building vacated that occurred within the last year. Furthermore, in 2022 Seymour Main Street partnered with over fifty (50) local businesses to host fourteen (14) events and Seymour Main Steet reported over one thousand (1,000) volunteer hours. In 2022, $115,000 in grant funding was awarded to sixteen (16) Downtown Businesses; six (6) build-out awards, five (5) façade, awning, and sign awards, two (2) rental assistance awards and three (3) roof stabilization awards. In 2023 Seymour Main Street will be focused on fulfillment by continuing to evaluate our organization's efforts to ensure key performance indicators are being met, as well as confirming that our workplans align with our Master Plan and our Target Transformation Strategy.
"We are thrilled for Seymour Main Street to continue to achieve the prestigious designation of an Accredited Main Street America program. The partnerships with Indiana Main Street and Main Street America have provided access to tools, resources, trainings, and funding to further enhance Seymour Main Street's revitalization and preservation efforts." – Executive Director, Bri Roll.