LATEST SEYMOUR MAIN STREET NEWS
Special Thanks to our 2023 Downtown Champions
& Downtown Seymour Promoter Members
Seymour Main Street Wraps Up One Year, Ready for the Next.
Authored by Lori McDonald / Published January 2023
The Tribune
The board of directors of Seymour Main Street talked about this past year and offered a peek at what's to come this year during the nonprofit organization's annual meeting.
The mission of the organization, incorporated in 1999, is to plan, promote and preserve historic downtown Seymour.
During Thursday's meeting at Seymour City Hall, Executive Director Bri Roll said the primary words were "refresh" and "refocus" in 2022.
"Seymour Main Street had already developed a strong group of volunteers leading efforts to attract local residents and visitors to the downtown area and to support downtown businesses and organizations," she said. "However, those efforts needed to realign with a focused goal to make measurable effective economic transformation happen in downtown Seymour."
The organization successfully contracted with consultants from Viridis Group and Context Design in 2022, Roll said.
"We developed a streetscape master plan, which will guide our organization to take action steps toward implementing a cohesive foundational plan for our downtown," she said. "This plan includes identifying standard amenities so the downtown area will be defined through not only beautiful historic architecture but also synchronized site furnishings, like light posts, benches, trash cans and crosswalks."
She said there was a gain of 12 new businesses downtown in 2022, but unfortunately, three businesses closed and two businesses opted to relocate outside of the district.
5th Annual Ghouls and Goblets
October 2022
Join us for spooky stories in downtown Seymour and tastes of wines and local brews on October 7th from 6:00 - 9:00pm.

This event takes you through downtown Seymour with multiple stops along the way for free samples of beer, wine and spirits from Indiana vendors and to hear live spooky stories told by local talent! Beverage samples and stories are free. Full size beverages available for additional purchase.
*Check in 5:30-7pm at 121 N. Chestnut Street (downstairs of Smith Law building @ corner of 2nd and Chestnut)
*Pick up map and tasting Goblet and hit the town!
Early bird tickets are on sale now! Follow the event page and Seymour Main Street Facebook page for announcements of the vendors, storytellers, and more!
The event is rain or shine. Presale tickets are $15 per person and tickets night of are $20 per person.
***This event is for ages 21+***
Brought to you by Seymour Main Street and Moore & Shepherd Insurance. Ghoulish tales sponsored by Roger Wessel-Berkshire Hathaway.
Seymour Main Street and Boys & Girls Club of Seymour Present Dancing with the Seymour Stars
August 2022
We are celebrating our 9th Year in 2022!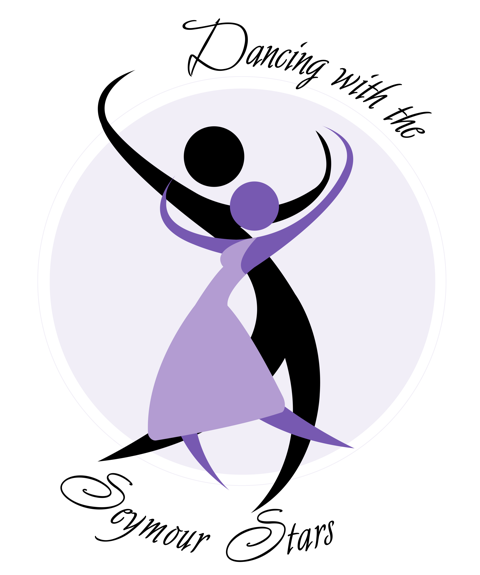 There will be two performances on Saturday September 24th at Celebrations Event Center in Seymour. The matinee will begin at 1:00pm and the doors will open at Noon. This will be a family friendly event with light appetizers and additional beverages for purchase. Tickets for the matinee are $25 in advance and $30.00 at the door. Doors open for the evening performance at 6:00pm and the show starts at 7pm. The evening performance is sold out. Tickets for the matinee are available to purchase starting August 8th online at www.seymourmainstreet.org or by calling or by visiting the Boys and Girls Club of Seymour, or by visiting First Financial Bank in Seymour.
Each couple will perform a dance routine and the audience will cast votes for their favorite dancers with their checkbooks, credit cards or cash. The pair who attracts the highest amount will be declared the winner. A runner up couple will also be determined. Online votes can be cast for your favorite couple at www.seymourmainstreet.org starting August 8th.
The 2022 Dancers for Dancing with the Seymour Stars are:
Heather Kasting and Kevin Ude
Lindsey Kilgas and Zane Clayburn
Katrina Hardwick and Toby Calhoun
Merrilynne Gerth and Matt Nieman
Lizz Patterson and JT Patterson
Andy Wolka and Andrew Murphy
Kayla Stice and Jake Stice
Natalie Betts and Jason Hardy